"Talent wins games.  But teamwork and intelligence wins championships."
~ Michael Jordan
We believe that we have the best team in dentistry.  Each member of our staff has been chosen not only for their skills and intelligence, but also for their commitment to our patients and each other, passion for what they do and personality.  At the end of the day, we love what we do and it's reflected in our team.
KELLEY
Office Manager
Kelley originally joined our practice in 2000, remained our Office Manager for 15 years and has since returned to her role in September 2021. Her favorite part of our practice is being a part of our great team and the genuine care everyone has for our patients. She is a strong advocate and great resource for our patients utilizing their dental insurance efficiently and being able to obtain the treatment they need. 

When not working, Kelley enjoys healthy cooking, reading, taking road trips and spending time with her family and two rescue dogs.
LYNN
Patient Care Coordinator
Lynn joined Family and Esthetic Dentistry of Hamden in 2006 as a Patient Care Coordinator. Prior to working with Dr. Charney and Dr. Fratarcangeli, she held several bank management positions. Lynn genuinely cares about the people she interacts with and fulfilling your needs to schedule an appointment, process insurance claims and to review treatment plans and financial planning options.
In her free time, Lynn enjoys spending time with family and friends, traveling and relaxing at the beach. 
JAMIE
Patient Care Coordinator/Dental Assistant
Jamie has been in the dental field as a dental assistant since 2006. Upon joining the practice in 2019, she made the choice to expand her areas of expertise beyond dental assisting and branch out into the responsibilities of a patient care coordinator. Her ability to transition from patient care coordinator to dental assistant when needed is a huge benefit to our team. As the first person you see when you walk into our office, she will greet you with a friendly hello and a lovely infectious smile. Jamie will assist you with scheduling appointments, filing insurance claims, and reviewing treatment plans and co-payments.

She has volunteered for CT Mission of Mercy and in her spare time she enjoys going on adventures with her family, friends and sweet pup.
PATTY (RDH)
Dental Hygienist
Patty, our Hygiene Coordinator, graduated from the Fones School of Dental Hygiene at the University of Bridgeport in 1993 and has been employed by Dr. Charney and Dr. Fratracangeli since 2005. She genuinely cares about every patient she treats and feels a great sense of satisfaction and pride when she knows her patients are comfortable and having a positive dental experience. 
Her hobbies include cooking, baking, gardening and spending time outdoors. She enjoys spending time with her husband, two children, dog Bella and vacationing with family and friends at the Jersey Shore.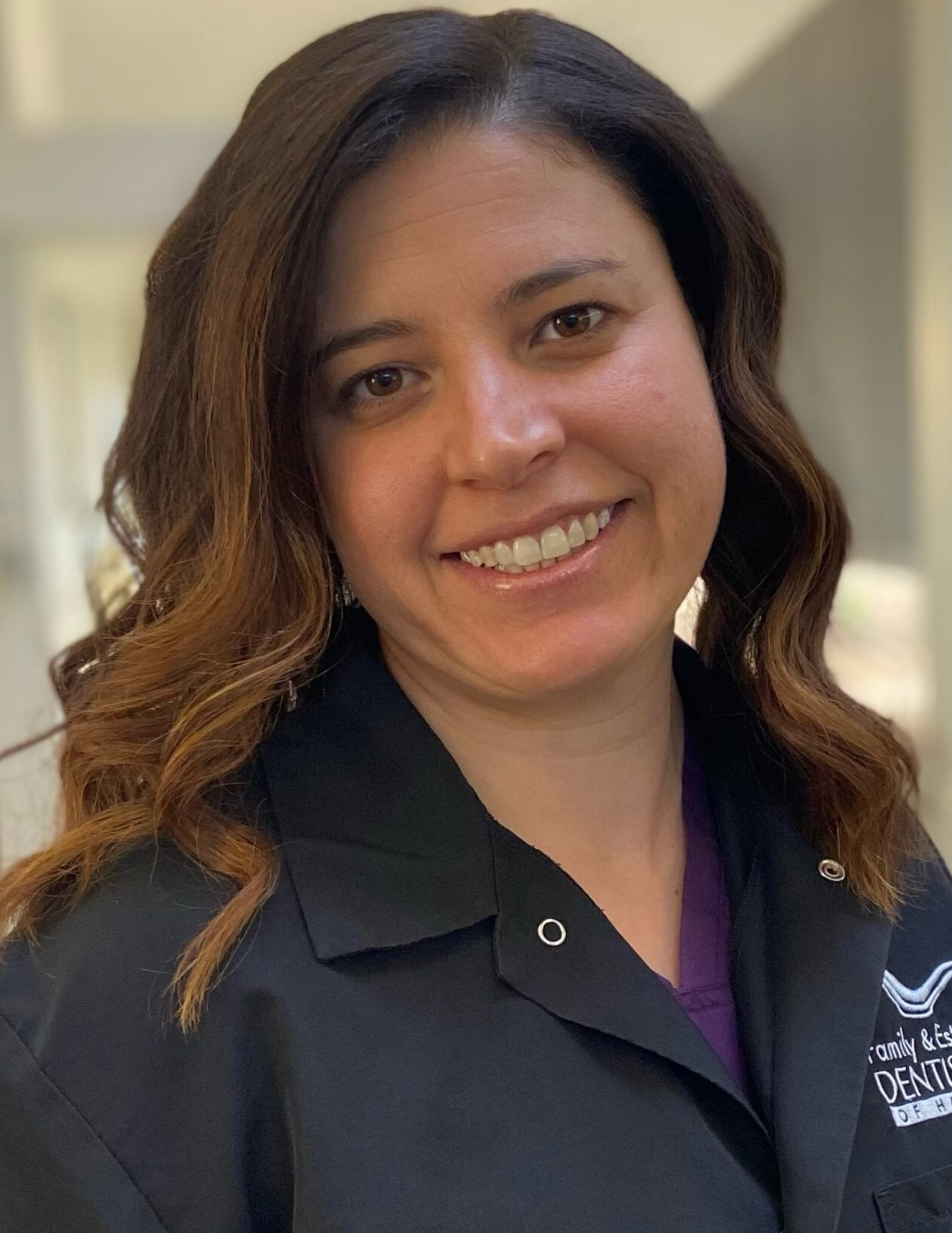 LISA (RDH)
Dental Hygienist
Lisa came to our office in 2014 having prior experience in orthodontics and periodontics. She graduated from her dental hygiene program in 2002 with an associates in science degree from Harcum College in Bryn Mawr, PA. Her clinical training was completed at the University of Pennsylvania in Philadelphia, PA. Lisa enjoys meeting and working with patients to achieve optimal oral health. She ensures each patient is well educated about their dental needs so they can maintain a healthy smile for years to come.
Originally from Southern New Jersey, Lisa resides in North Haven with her husband Drew, her son Andrew and her daughter Lucia. In her spare time she enjoys reading, staying active, and cheering on her kids from the sidelines in their various activities. 
NICOLE (RDH)
Dental Hygienist
Nicole started her career as a Dental Assistant and found her passion led her to go on to dental hygiene school. She graduated from Lincoln College of New England in 2013 and her background includes working in multispecialty and general practice offices. Nicole joined our team in the midst of the pandemic and truly enjoys working with patients of all ages to better their health.
In her free time, she finds relaxation in outdoor activities. One of her favorite challenges includes hiking trails that push the envelope of her comfort and reaching the view at the top. Nicole also loves spending time with her family and her newest addition, a rescue dog named Oni. 
MAGGIE (RDH)
Dental Hygienist
Maggie joined our team in September 2022 and she brings with her over 10 years of experience from working in multispecialty and general practice offices. She graduated with an Associate of Science degree from the University of New Haven in 2011 where she was vice president of her graduating class. She believes that creating a relaxing environment with her patients is key in building strong and successful relationships that focus on her patient's long-term success.
Born and raised in CT, Maggie currently lives in Hamden with her family. Her hobbies include singing, reading and chasing after her two kids.
STEPHANIE
Dental Assistant
Stephanie received her Certified Dental Assistant credentials in 2000 and joined the practice in 2003 as Dr. Charney's Dental Assistant. She has 20+ years of experience and with her level of knowledge, she is able to answer any questions you may have. She will make every effort to ensure you feel comfortable at your dental appointments.
Stephanie enjoys working out, traveling, watching her kids sporting events and spending time with family and friends, most especially her husband and two daughters.
PAM
Dental Assistant
Pam joined our team in 2003 and has been Dr. Fratarcangeli's Dental Assistant for over 18 years. She has her certification in Radiation, Health and Safety (RHS), Infection Control (ICE) and CPR. Pam is always willing to take on extra tasks in the office. She often assists at the front desk, runs errands and is an integral part of maintaining the dental equipment and ensuring the office always looks nice and clean.
Outside the office, Pam spends a lot of time with her two daughters but mostly you can find her with her two grandsons. She loves having sleepovers, playing games, watching their soccer games and creating memories on their family vacations together.
Get on the Road to a Great Smile!
Email: contact@hamdendentistry.com
Visit: 2559 Dixwell Avenue, Hamden, CT
Office Hours
Monday through Thursday
8:30 AM to 5:30 PM
Friday 
8:30 AM to 12:30 PM