TEETH WHITENING
In office or at home…the choice is yours. Some of the most common factors causing tooth discoloration are: the consumption of staining foods and drinks (i.e.-berries, coffee, tea, soda, and red wine), smoking, age, genetics, medications and tooth trauma. Today there are a wide variety of products and procedures available to help improve the color of your teeth. Only dental professionals have access to the most effective whitening products. We are excited to now offer GloScience Pro teeth whitening products. There are a few options.
In-Office and Take Home Kit – Get same day results in less than an hour. Then, go home with same award winning device technology we use in the office to maintain your smile.
In Office – In less than 1 hour, your GLO in-office whitening treatment gives you the best results in one appointment without sensitivity. Depending on your starting shade, your smile can get up to 10 shades whiter!
Take Home Device Kits – Premium whitening at home with your own GLO Professional device. This kit includes
the same warming GLO mouthpiece technology we use in the dental office, along with 10 whitening gel GLO Vials for ten days of professional whitening at home. Use for five-day complete whitening treatments or for monthly one-day touch ups so you can maintain your whitest smile all year long!
GLO Vials – No more strips! No more trays! Smile brighter with professional-strength teeth whitening GLO Vials. GLO Vials can be used alone for easy whitening on-the-go and can also be used as refills for your GLO Professional Take-Home Device. Also great for use during orthodontic treatment with braces or aligners. Available in packs of 10 and 3. Just brush on and GLO!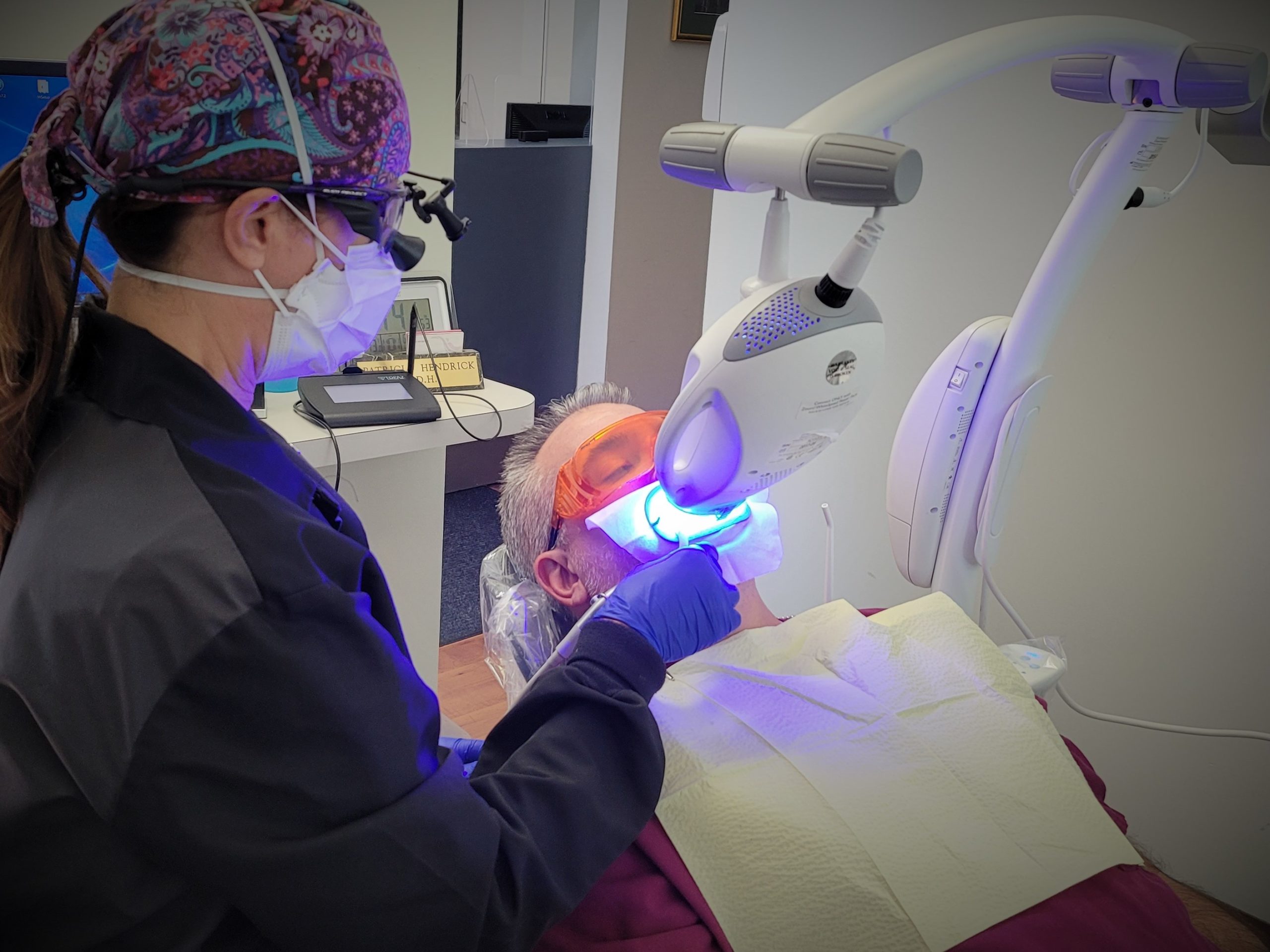 COSMETIC BONDING
Cosmetic bonding can be used to improve the appearance of your teeth and enhance your smile. It is a one-visit procedure that is ideal for patients who have minor chips, cracks, gaps, or discoloration and faded areas on the tooth.
VENEERS
Commonly associated with complete 'Smile Makeovers', porcelain veneers are often able to achieve the most striking cosmetic changes for a patient. Unlike a crown which covers the entire tooth, a veneer is a minimally invasive procedure where a ceramic facing is placed over the front and edge of the tooth. Porcelain veneers can be used to dramatically improve the length, shape, position and color of your teeth. They are a more durable and color stable restoration than cosmetic bonding and can provide many more years of beauty and functionality. We will work with you to choose a custom shape and shade that will compliment you and create a beautiful smile.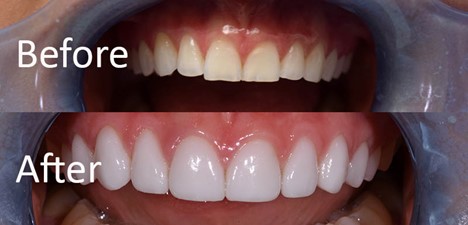 Get on the Road to a Great Smile!
Email: contact@hamdendentistry.com
Visit: 2559 Dixwell Avenue, Hamden, CT
Office Hours
Monday through Thursday
8:30 AM to 5:30 PM
Friday 
8:30 AM to 12:30 PM